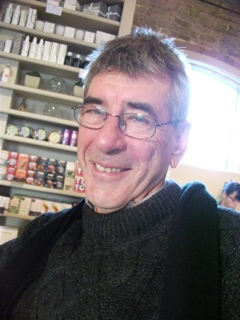 UCSB's Graduate Center for Literary Research will host Professor Christopher Pendergast as the Distinguished Visiting Professor for 2016-2017. Prendergast is Emeritus Professor at the University of Cambridge and a Fellow of King's College. He was formerly Distinguished Professor in French and Comparative Literature at the Graduate Center, City University of New York.
His visit will feature two events open to the public:
1) A public lecture on Thursday, Oct. 20th, 5-7 at Mosher Alumni House:
"Culture, Politics & Comparative Philology in the Nineteenth Century" 
The harnessing of the developing discipline of comparative philology to various agendas centered on ethnicity, nation and race is well-known as one of the key junction points at which nineteenth-century intellectual and academic history connected with political ideology. Christopher Prendergast returns to that scene, but in order to bring into the foreground that yoking of the study of language to politics. He does so principally by way of the key figure of Michel Bréal, the first Professor of Comparative Grammar at the Collège de France.
2) A Graduate seminar on Wednesday, Oct. 19th, 4-6 at Phelps 6206C:
"History and Periodization: The Invention of the Century"
 One of the basic organizing principles of historical study is the division of historical time into units and periods, so basic indeed as to be effectively taken as a kind of intellectual second nature. On the other hand, historical periodization of history has its own history (as well as cross-cultural variations). Professor Prendergast takes the practice of ordering time into units of 100 years and discusses when, how and why this came about, focusing in particular on the history of the French term 'siècle'.
http://comma.english.ucsb.edu/wp-content/uploads/2014/09/Comma-logo-best3.png
0
0
Christopher Walker
http://comma.english.ucsb.edu/wp-content/uploads/2014/09/Comma-logo-best3.png
Christopher Walker
2016-10-18 15:01:38
2016-10-18 15:04:25
Professor Christopher Prendergast's public lecture "Culture, Politics & Comparative Philology in the Nineteenth Century"