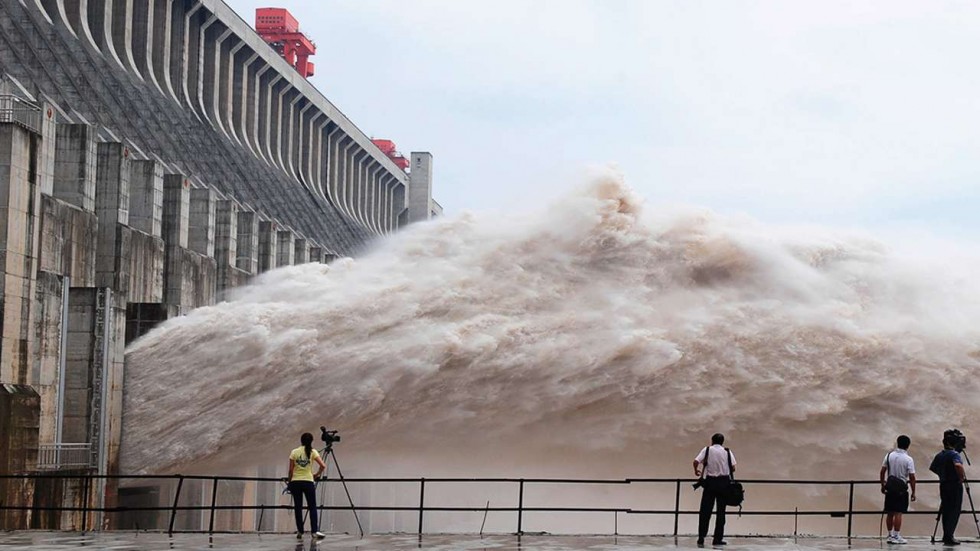 Please join us for COMMA's next event of the 2016-17 series, "Modernist Energies." We will be screening Yung Chang's Up the Yangtze (2007) on Friday, Jan. 27th at 1:00 in South Hall 2635.
Friday, January 27th at 1:00 in South Hall 2635Yung Chang's first full length film documents the hope and despair attending the construction of the Three Gorges Dam, the world's largest power station. The project, a central component of the infrastructure boom fueling China's advance in the world economy, displaced over 1 million people and submerged important archeological sites, even as it provided significant access to power for an entire province. The Dam likewise signaled a shift from rural agriculture to a new relation between the rural hinterlands and the metropole. Up the Yangtze offers a sobering account of the cost of high energy capitalism and takes place at the center of contemporary debates about social, economic, and environmental justice.
As always, pizza and drinks will be provided!
http://comma.english.ucsb.edu/wp-content/uploads/2014/09/Comma-logo-best3.png
0
0
Christopher Walker
http://comma.english.ucsb.edu/wp-content/uploads/2014/09/Comma-logo-best3.png
Christopher Walker
2017-01-26 12:30:20
2017-02-04 21:35:03
Film Screening of Yung Chang's "Up the Yangtze" (2007)